So, it's that time of year again. Where all your clients want all of their treatments doing yesterday at the latest, as they wax, flip, preen and polish their way into the holiday season.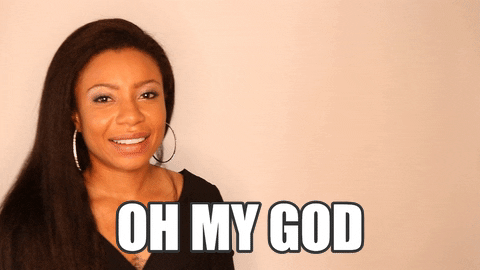 Many salons make the mistake of carrying on business as usual during the holidays, blaming the fact that they are too busy to fully get behind the holidays, but if you haven't resourced and provisioned properly, then one sick team member or a closed supplier can be all it takes for the whole thing to collapse in a heap.
But the holiday season is an opportunity like no other. You'll see new clients who can become lifelong ones, sell products and gift vouchers like they are going out of style and if you're smart, open up your existing client base to new treatments, services, and products that they wouldn't ordinarily consider.
So, what do you do to make sure your salon not only survives the holiday season but smoothly and effortlessly sails through it?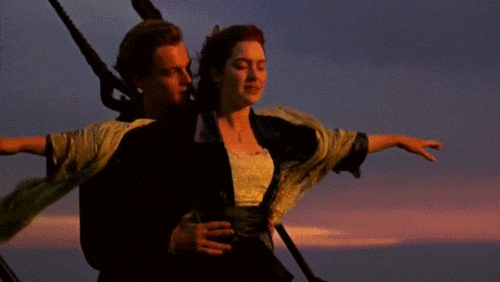 📝 Triple check that your rota is up to scratch
Just as Santa makes his list and checks it twice, you need to make sure that you have enough staff to cover the busy holiday period. If you're opening extended hours or extra days, what impact will that have on your team? Is everyone okay with what is being asked of them? Not everybody wants extra hours, and while you may think it's reasonable for your star therapists to put the extra hours in, it may not be such a great idea when they are looking for a new job in January because they felt undervalued and overworked.
Speak to your team and try and fairly share out the extra hours between everyone, giving more to those who want them. Offer days in lieu once you are past the busy period or a bonus for them if they go above and beyond for you. If you are going to be hiring temporary staff to help cover any scheduling gaps, get these booked in and prioritize getting them up to speed as soon as possible, making time for them to be fully inducted, so they don't mess up and negatively impact your reputation.
📦 Do you have enough stock?
Running out of wax strips on New Year's Eve is not an option. Make sure you have a good supply of all the basics, and that your retail offerings are fully stocked. Take advantage of the holidays to offer custom packages and bundles or retail stock that has perhaps sat on your shelves a little too long, by adding other items and wrapping them together in cellophane and ribbons to create ready-made gifts. Be sure you know when the last ordering dates are for your suppliers and if and when they will close.
Motivate your team with bonuses to upselling services and products. Make it fun and have a competition leaderboard in the staff room to motivate everyone to keep up.
💇 Encourage advance bookings
Make sure your diary is filled well in advance of the holidays by reminding your customers at every opportunity that they need to book in advance to secure their appointment. Over the holidays, when you know you're going to be busy, have your clients pay a deposit to hold their appointment, even if this isn't something you do for the rest of the year. Use your salon software to send booking reminders in advance, so they have no reason to forget. Otherwise, it's all too easy for your customers to get caught up in the social swirl of the holidays and forget they had that two-hour appointment booked with you.
If you send emails or use social media or salon loyalty software, use it to regularly tell clients that they need to book now, if they don't want to lose out on having their treatment. Leverage social media for this too. You could even consider rewarding salon clients by incentivizing advance bookings with a coupon or extra reward points. That way, everyone wins.
Savvy salons use an all-in-one marketing and customer loyalty automation suite, such as RetentionForce, which sends automated reminders, tailored offers, referral schemes and helps you run loyalty schemes that just work in a way that means you don't have to reinvent the wheel 🎡 or spend more time than it would take you to pick up the phone and speak to each of those clients individually.
💡 Strategize Your Services
It's no good tying up your star therapists for a few long, but less profitable services when it could be more profitable for your team to be doing lots of shorter services at this time of year. Have your team work with their clients in advance to schedule treatments that take a long time outside of your busy period. For example, they could book their keratin treatment at the start of December, then come in for a cut and finish just before Christmas Day. Or they could have their facial in the middle of December, and just their lash lift and tint in time for Christmas week. Not everything needs to be done in the few days before the holidays, but clients don't always know that. It's the job of your team to educate them.
⛔ Notify Your Clients of Any Change of Hours
Clients like to think that we are always at their beck and call 🙄 (right?), but even we need some downtime during the holidays, however unreasonable they may find that notion! If you are closed for a day or two (or longer) or running different hours, use social media to let people know in advance. Put a note up in your shop front and on reception, so there is no excuse for them to complain that they didn't know.
🎄 Decorate your shop windows
We don't just mean your physical shop — your social media and website should also reflect the holiday spirit! Get your team in the seasonal spirit too, by letting them dress up a little — there's nothing wrong with a tinsel hair tie or Christmas sweaters for your reception team. Offer your customers a little seasonal treat when they are with you — anything from a gourmet chocolate to a glass of fizz will all help to ring the changes. Tie in some festive or seasonal background music and even think about scenting with candles or room atomizers that reflect the season.
🤖 Automate your life
Salon owners and managers barely have time to catch their breath during the holiday season, so If you have marketing automation software, now is the time to use it to your advantage! Auto load and schedule marketing messages through the holiday build-up and through the season to let your customers know what's going on and to drive bookings and new business, across all channels, from Facebook to email and text notifications.
You may already have an online salon booking system, but if you don't already have an automation system, take it from us, it's the next best thing to cloning yourself! You can virtually guarantee a deluge of messages through your social channels during holiday time and a free salon chatbot, such as Lily Salon Chatbot is super easy to set up and get running to take the strain off your team. Lily automates your salon's Facebook chat function to let customers know of all your special offers, seasonal hours, offer parking information and take bookings while you're busy, well, running your business. Or sleeping. Or something more interesting than letting someone know where to find your place.
🎄 Create seasonal special offers
If you run a loyalty scheme, you could make it double points week (or month), or offer clients a deal if they buy gift vouchers. Say they buy a $100 voucher for their friend, you give them a $10 voucher they can use at their next treatment. Or you could reward salon clients with a combo deal that can encourage your client to try something new. (Free hair mask with your next cut and style). Or a free upgrade to a deluxe version of the same service. Even better, offer the voucher for a free upgrade on their *next *visit when you're less busy. The possibilities are limitless!
This entire process is something that you can also automate. By using an all in one automation tool, such as the RetentionForce automation suite, you can make it happen in just a few clicks. It even guides you through ideas that can be tailored to individual clients and helps you to regain lapsed clients with tempting offers and rewards. Building loyalty to maximize the business value of the clients you already have is a far more valuable exercise than trying to constantly attract new ones. You could even schedule their very own personalized gift to arrive in their inbox on Christmas morning!
💃 Party time!
Put group booking packages together. Have groups of customers come for top-to-toe pamper sessions. Bundle mini-treatments together such as nails, hair, and makeup. Not everyone wants to get together to go eating or drinking and your salon or spa can be the perfect alternative venue. Not only is it fun for them, but you're virtually guaranteed to see new customers come through the door who are just ripe to be converted into regular visitors. Your team can work together and give everyone a stellar experience and you can offer them a deal on their next visit to get them back for more.
😃 Remember it's meant to be fun!
It's all too easy as a salon owner to forget to enjoy the season. Take time to enjoy talking with your regular clients, having a chat, encouraging your team and laughing! Even if things go a little off-plan, (it happens), it's really not the end of the world. People in holiday mood are generally more amenable to being forgiving if your crew member is running five minutes late, or you don't have their color polish in stock. Take a deep breath, smile and appreciate another great year in business!