Did you know that it costs five times as much to attract new clients to a business, than it costs to re-engage with your existing, but lapsed customers? Think about it — how much do you spend each year on your Customer Acquisition Costs (CAC) — the money that you spend on marketing, leaflet drops, advertising, PR and events, versus the cost of using your salon management software to pull lapsed clients back through your front door?
Think about those regulars you have, who, come rain or shine, always make their appointment every set number of weeks and rebook at the time of their appointment. Now, imagine what it could do for your business if you could have five or ten times more of those regulars, rather than a majority of one-off, sporadic or special occasion-only visitors.
It would transform it, right?
💡 So, what do we need to do to get them coming back?
It's all down to building loyalty. Believe me, retention really matters in any business. Returning, regular clients are the profitable unicorns of all service-led businesses. It makes sense to focus as much, if not more of your attention on making sure that each new client that walks through your door is given an experience and subsequent offers to help start them on a journey with you, to transform them into more of those regular, repeat customers who are loyal to you, your team and your salon.
👭 While we can't quite clone those dream clients, here are some things you can do now to start creating more of the same:
⏱ Firstly, do you know who your regular clients are?
Use your salon management software to run a report of the past spend and number of visits and identify your business's superstar clients. If you don't know them personally, take the time to introduce yourself to them on their next visit. Make sure your front desk team also knows who those clients are and that they get the red carpet treatment each and every time they walk through the door.
🎁 What can you do to make things more personal for them?
If they always have a coffee with two shots when they come in, make a note, so that they never have to request it again (even better — have it ready and waiting for them).
Always have your front desk greet them by name and remember all those little details that matter to them and how they like their treatment.
Use your salon management's loyalty feature to set automated actions, so that they always receive a message or a small gift or incentive on their birthdays and other special occasions.
Make them truly believe that you care — because you do — where would your business be without them?
💃 How do those returning salon clients behave?
Next time one of your loyal clients are in, take a look at how they behave.
Do they stay and chat at the front desk, or do they sit quietly until they are seen? How often do they visit? What service do they like? What is is about the service you provide that keeps them coming back? What are the little extras that their stylist does for them that they adore?
And if you don't know — ask! Ask them or your team, to try and identify the touchpoints that keep those customers loyal to you and use that knowledge with your first-time clients to start to build that salon client loyalty.
📔 Manage and use the data you gather.
Modern salon management tools help you keep records of the data you have gathered to be able to identify similar behavior patterns in other clients.
It could be that all it takes is a few coupons and a little TLC from your team to flip those sometime clients into becoming regulars. Make their entire experience — even down to how and what they hear from you between appointments — first class.
💬 Do you ask clients how they heard about you?
It's a question worth asking when they register with you or complete a consultation form. It's that kind of knowledge that will help you better target your prospecting for new clients, by understanding where you should be focusing your marketing budget when looking for new business. (There's a great article that we wrote about that here:)
So, you've looked at the data and you know who your regulars (and future) regulars are. Now what? Continuing to develop and engage in those relationships is one of the most valuable things you can do. Any client who visits regularly is more valuable to you than if they take that regular business down the street to your competitor, right?
⛓ Develop or build on your connection. Make that extra effort to have a chat with them while they wait. Ask about them. Show them that you are genuinely invested in them and note down any useful information about them that you gather.

**👂 Always ask them how their treatment was before they leave, and ask for any feedback they may have on other areas of your spa or salon that you can improve on. **If you're thinking of bringing in a new service, ask them their opinion. Maybe even let them be one of the first to try it. People love to be made to feel that their opinions matter — it helps to build an emotional investment and feel more bonded and loyal to your business.

**⭐ Make them superstars. **Have a special VIP status for them in your salon loyalty program, which gives them bonus points and offers that your regular clients don't get (which in turn, makes becoming a VIP aspirational, if they are telling their friends about all the special treatment they get with you).

**👯 Ask them for referrals. **Word of mouth referrals have a powerful pull. Your top, beautifully-cared-for clients are your brand ambassadors out there on the street. And they will likely be advocating their peers who are 'people like them' — more clients like your dream client.
What's not to love? Create and deliver a referrals program so the person who refers them gets an advantage of some form of bonus as a thankyou. RetentionForce has a special referral strategy for salon clients, making tracking new clients and where they came from easy and automatically incentivizes the referrer.

∞ Use their third-party endorsement. If someone loves your service, it has a lot more credibility than if you're telling people about how great it is.
A good salon management system will automate a follow-up and review request, without you having to lift a finger. You can encourage more referrals by offering bonus loyalty points for people writing them.
Your most loyal clients will go the extra mile to spell out all the ways they love their salon!

💑 Make sure they always feel appreciated. Engage them, delight and wow them with your high-level service. Use salon marketing automation tools to send them small gifts, coupons, miss you messages when they don't visit for a while, birthday congratulations and salon updates that may interest them. Don't just send them the same generic output you have for your other clients — go the extra mile to make it special and unique.
👋 What's the takeaway here?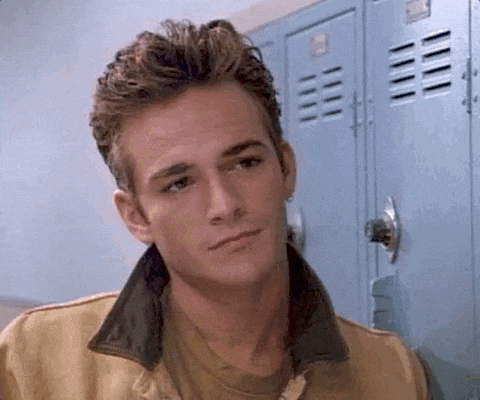 Getting new clients through the door should be just one part of your customer acquisition strategy. Once they have stepped inside your salon, treating each new client like they will be a regular customer one day will pay dividends.
It's important to develop a team mindset where everyone knows your clients, especially the VIP ones, and goes out of their way to ensure that they are well served by your team and your business.
Using salon marketing automation tools to keep reaching out to both new and regular clients with customized incentives and rewards for their loyalty will grow your pool of today's regulars and help build ongoing stability and additional revenue for your business.