So, your salon is up and running and it's all going well. You've had some ups and downs and learned along the way, but overall, you feel that things are (mostly) working as they should.
But, what makes a good salon a great salon? How do you shift your business to that next level? It's too easy for companies to be complacent, but growing your salon should be a continual process.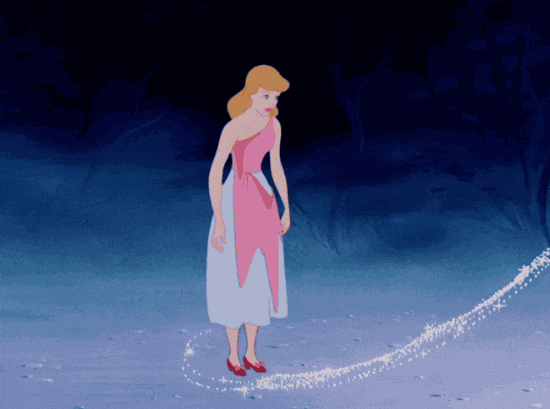 As a salon owner, this philosophy should go beyond just a regular spring clean and the odd tweak to a few services here and there. You should strive to be the best at what you do, not just be okay with being okay.
Let's take a look at some ways that salon owners can take a step up and look at other ways to breathe fresh air into your salon business:
1: Revitalise your reception 🌂
Sit back and spend an hour observing your front desk team. How do they spend that hour? How do they greet customers? What tasks do they carry out when there are no customers around? How welcoming is the area for clients to sit in? You want that first impression to be great! It may be as simple as adding new magazine titles to your waiting area or adding a new hot drink to the menu offered to clients while they wait, but small changes can make a big difference to that vital first impression. Are there any tasks that you can unload onto your reception team that they will have time to do for you? Optimizing their workload means you'll be able to optimize yours too — after all, you don't pay them to sit around chatting, do you?
2: Inspire your interior 💈
Sure, you may not have the budget for a complete, Instagram-ready refit right now, but small changes can be nearly as effective. Just by adding a nice selection of plants, new pictures, or even thinking about how your area is scented with candles and essential oils can bring a fresh feeling to a tired interior and completely change the ambiance of a space. People notice those little details, and see that evolution and appreciate that you are continually working to make your salon a great place to be.
3: Upgrade your equipment. 🎩
It might mean financial investment, but how long has it been since you added a new treatment or service to your price list? Bringing something new in can excite existing customers and help attract new ones. Also consider the little things — adding one-use tools, if you don't already, such as single-use wax cartridges, disposable pedi files — there are even disposable hair towels available. All these things can help take your salon to the next level of professionalism.
4: Review your services. 📈
If you're considering adding new services, what about removing some of the less profitable or less popular ones? If they don't make you money, are they worth keeping? When was the last time you raised your prices? Carry out a full review using your salon management software to see if there is any potential to add a few dollars to your bottom line with some uplift. Can you offer packages of treatments? Deluxe versions of standard treatments? When you've reviewed everything, a new price list with a new design can attract attention and be used to showcase your new treatments.
5: Review your training. 🏛
If you don't have training plans for your team, make them. Note what each team member is and isn't trained in and any gaps in their skills that you can work with them to fill. It could be in-house training, or external, or simply a team workshop on new levels of customer care you want to provide — let your training plans and salon reviews dictate the areas which need the most work. Showing staff that you are investing in their skills helps them to feel valued and builds loyalty. Maybe it's time for a team-building away day? This can not only reward your staff for all their hard work over the festive period but help to strengthen any relationships and smooth out any issues that may be bubbling under the surface that you don't yet know about.
6: Offer a loyalty program. 🔐
If you don't have one, get one! Or maybe you are still relying on stamps in a card? Take that stuff digital! Studies have shown that 97% of clients want to visit businesses that have a loyalty scheme. Today's salon loyalty programs go way beyond just a stamp per visit. They can offer a tiered membership program, communicate with customers to tempt them with offers, deals, and coupons and help bring back your loyal customers to see you more frequently.
7: Review your branding. 💯
Is it looking a little tired? Are you using multiple different fonts across your communications or different versions of your logo? Having a cohesive brand that is replicated across all media can really make a difference in how your salon is perceived. Think about what your brand image communicates to your customers. Is it fun, professional, refined or cool? Do you use imagery that suits your company's style and audience? Is it correctly aimed at the clients you want to attract? How do you speak to clients in your written communications? Does it align with your visual identity? Most importantly, look at the big picture. Choose a few key messages that people should take away when they have received a communication from you and try and make sure they are conveyed at every stage of your marketing.
8: Boost your marketing: 🌟
What aren't you doing? What can you do better? How is your social media presence, your advertising programs, your leaflets, and flyers? Think about your special offers — what can be improved or which ones need additional promotion? Which promotions have really worked before, that could work well again? Are there any packages that need a review and refresh? Are you doing your social media regularly, not just once when you remember? Being consistent and creating new deals can all help to put bums on seats.
9: What can you automate? 🤖
We know that it sounds complicated, but with the right tools, everything is possible and simple. From social media automation tools to automated booking reminders from your salon management system, how can you make your life easier? These days, there is a range of ways to do things automatically that had to be done manually before. These include social media scheduling and there are even specially created and easy to set up salon chatbots, such as Lily by RetentionForce, which can automatically handle inbound inquiries without your front desk team having to lift a finger.
Let's do this! 👊
It's easy to lose sight of how little things can slip when your salon is busy, but taking a moment to review it with a fresh pair of eyes, to really see what your customer sees and make those changes, however small, can really make a difference to your salon's bottom line.