Owning a salon is like being in the front seat of a crazy, unpredictable roller coaster ride. It is crazy fast, can be wildly fun, a little scary and sometimes you're not entirely sure where you're going.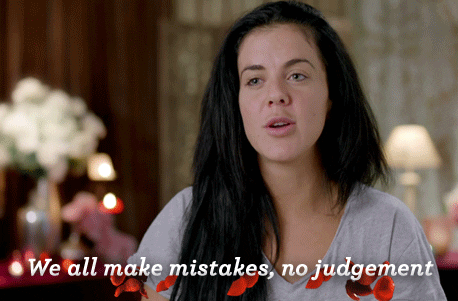 But, once you've been in that front seat a while, you get to learn some of the twists and turns of life as a salon owner. It has its ups and downs - some week's you'll be crazy busy, other weeks, you'll be sweeping tumbleweed off the floor. Of course, a large part of that variance is seasonal. It's very unlikely you're going to be crazy busy in the middle of winter (besides Thanksgiving - Christmas), and quiet through summer.
This is where business intelligence comes in. The good news is that you don't need 10 years worth of spreadsheets to pore over, to figure some fundamentals of salon life out. Here are some of our top tips for making sure your business remains constant and that rollercoaster ride is fun, not horrific.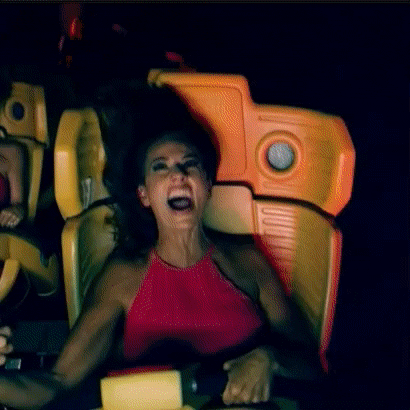 1․ 👀 Never stop looking for new business
When you're busy, it's easy to focus on dealing with the influx of customers and forget about looking for new ones. You've got plenty, right? But there will always be some natural attrition (clients moving, going somewhere new, having a change of circumstance) and seasonal variances in the number of bums you have on your seats.
In fact, when the salon is at it's busiest is the ideal time to look for more new clients. A buzzy, busy salon tells new customers that this is the place to be. Get those clients to recommend friends - you could add a points bonus to your salon loyalty program for every new friend they bring, or offer a discount to both parties for their next visit.
Never get complacent and never stop finding new ways to bring clients through the door.
2. 💵 Know your market value
It pays to keep a constant eye on the competition. If you are priced considerably higher, for the same services, then you're going to be losing business. Sure, you may have better coffee and nicer surroundings, but never underestimate what some people will do to save a buck or two. A little bit of difference is fine, but if it's a gaping chasm, then you need to make some changes - it could be that you offer a variation of the same service, with some extra value adds included at your current price. Or it could be that you cut the price, but also the service time. You can still usually make changes to your service prices, without impacting your bottom line too badly if you are smart about how you do it.
If you really believe your extra expense is justified, think about running a special offer, with the service a lot cheaper than your competitors, for a limited time. This will give you the opportunity to show the bargain hunters what the difference is and why your higher pricing is justified.
Likewise, if your prices are way lower than the competition, using the same quality products and the same treatment time, then some people are going to think it's too good to be true. And possibly it is - have you checked your treatment costings thoroughly to check you're making the margin you expect to make? Consider moving your price upwards, or, if you really are fixed on keeping it low, be sure to explain on your website and social media why it's so low (and don't forget some before and after photos too).
3. 🙈 Ignoring social media
It's so easy to start out using social media and going hell for leather, posting regularly, only to let things slide during those busy times. Or perhaps you signed up to too many social media channels and simply got overwhelmed keeping up with them.
It's hard work. Thankfully, marketing automation technology can help to make it easier, enabling social content to be automatically posted across multiple channels, to save you having to post on each and every one. You can batch-create content and schedule it to be released throughout the week. You can automate reviews to be shared across multiple platforms and review sites. You can even get salon chatbots who can answer enquiries in real-time, 24/7.
The problem is that in the modern world, if you ignore social media, you're effectively ignoring a large chunk of your target demographic. It's not just the younger crowd who use social media, even grannies and grandpas are getting in on Facebook and Instagram. For the millennial generation, if you're not online - do you even exist?
4. 💐 Failing to appreciate the value of customer retention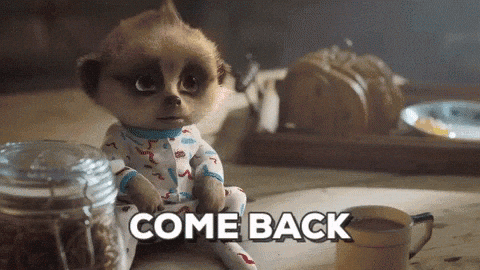 Acquiring new customers is an expensive business. Advertising to them, creating special offers, signing them up to your loyalty program - it all costs money. It is far, far less expensive (and way more savvy) to dedicate greater resources to keeping hold of the customers that you already have.
Not only do loyal, repeat customers cost less to retain, but they also are far more likely to spend more with you - up to 67% more than one-time clients. They are also more likely to book their appointments in advance, be more amenable to service and treatment upgrades, to trying new things and recommending your business to their friends (and having others advocate for you is a powerful, beautiful thing).
Having exemplary customer service, a genuinely valuable (to them) loyalty scheme, an automated reminders and notifications system, and clear, regular communication can all help ensure those one-time visitors decide to stick around.
5. 💪 Trying to do it all yourself
No woman(or man) is an island. Teamwork makes the dream work, and when it comes to running a business, it couldn't be more true. As a salon owner, it's important to know (and be honest about) your strengths and weaknesses. It's simply impossible to run a salon, know all your clients by name, do the bookkeeping, marketing, administration, recruitment and team management alone. There aren't enough hours in the day for anyone to be able to do everything well. Trying to do it by yourself will lead to mistakes being made and you burning out.
Time to take an honest look at things. Which activities do you enjoy? (You're the boss, you should at least get to do the bits you like.) Which things do you know could be done better by someone else? What can you delegate to the team you have? Which activities can you outsource?
Thanks to the digital revolution, it's easy to find a part-time bookkeeper or administrator who can do the tasks you hate for a very reasonable fee. You can consider hiring an agency to help with your marketing and social media. You can train up, and find people already in your business who could, with a bit of guidance, take on some of those tasks. There are bound to be members of your team who would welcome the opportunity to broaden their skills, by taking on some of those responsibilities. So why not let them?
If the net result is that more things get done to a better standard than you could do yourself, you've got it right.
6. 💻 Not taking advantage of technology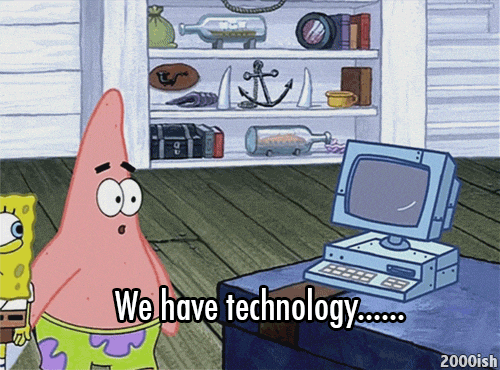 Maybe you hate technology. Or you think it will be a pain in the butt to set up and you don't have the time. But if you want to be successful in the salon business, it's important, now more than ever, to make the time.
There is so much out there that can make the life of a salon owner so much easier! From online bookings to digital loyalty programs and automated chatbots, there is a wealth of technology that not only saves time, but also helps build the vital business intelligence.
There are many salon management tools that can automate a number of those tasks and have the added advantage of sharing all that data in one single space. Suddenly, building profiles of your target customers, knowing which campaigns work, or which social channels are most successful can all be seen, managed and acted upon.
That unique knowledgebase makes finding new business less costly, more focused and ultimately more successful, in a far more efficient manner than hitting send and hoping for the best. And these days, a lot of these tasks really are a set-it-and-forget-it mouse click or two.
7. 📬 Forgetting to communicate
Its easily done - you were going to send out that special offer or coupon, but you just didn't have time. But its important to keep reminding your customers that you're there and you can't wait to see them again.
Salon marketing automation can ensure that appointment reminders, birthday messages (and coupons), feedback requests and more can all be sent automatically. Gaps in the diary can be filled with a quick text message to share an offer to your VIP customers. Latest news can be shared, while your clients retain full control of what they do and don't receive from you. Thanks to point 6 - technology being amazing, it can really take a lot of the stresses out of keeping in touch with your clients.
And, if you've been a salon owner for a while, you'll know that making life as easy as possible will never, ever be a bad thing.