We are living in an age where technology is ever-evolving and is redefining how we live our lives. From smartphones to apps that we can access from anywhere, online services have changed how we live. While some may argue that not all of those developments are for the better, an always-on society demands that businesses keep pace with those changes - life does not stand still.
In the hair and beauty industry, changes have also taken place. In some places, the changes are greater than others, but it is rare to find a salon now that doesn't offer online booking services, newsletters and even apps for people to manage their beauty experience online, only setting foot in the salon at the time of their appointment.
In this new way of life, coexisting with COVID-19, those online tools become ever more necessary, as we discourage people from stopping by to book their appointment or to drop by to browse the products between appointments.
So let's take a step back in time and see just how beauty salons through the ages have changed and evolved.
👶 Baby Boomers (Born 1944 - 1964)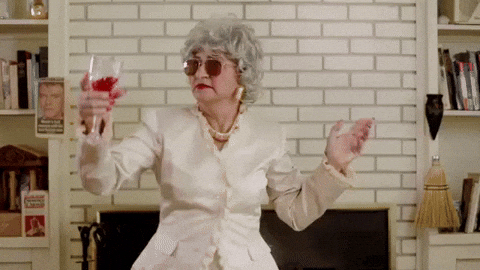 Born at the end of the Second World War, this was a generation who have (almost) lived through it all. From a time of hardship in the post-war era, life from the '60s onwards became freer, with people having more disposable income to indulge in self-care. Looking good mattered, in a time where magazines showed images of beauty and when some of the beauty brands we still know and love today were born.
Now those Boomers are either at, or approaching, retirement age, their salon visits will be the ones that have changed the most. An eyebrow tint or lash perm 50 years ago were the height of sophistication, unrecognizable from the microblading and lash lifts we see today.
As this generation came of age from the mid-'60s through to the '80s, the whole salon experience would have been so different! From phoning to book an appointment during working hours (using a landline in the pre-mobile era), to a treatment with a uniform-clad therapist who bore a closer resemblance to an air hostess than an aesthetician, today's salon experience, with a raft of technology-led treatments and services, is unrecognisable from how things were back then.
Appointments were written down in a large paper diary. Loyalty schemes, where there were any, were reliant on stamps on a paper card. Customer data, segmentation and profiling were limited to a paper card with scant treatment notes written down, stored in a little A-Z box or filing cabinet. Back then, marketing and CRM were limited to maybe an occasional print advert in a local newspaper or knowing that Mrs White likes two sugars in her tea.
Reviews were made by word of mouth, at the local coffee morning or parent's evening, but of course, there were far fewer beauty salons in existence back then, and usually only one in each town, making competition scarce. Maybe before a new treatment was invested in, a salon may have asked customers to complete an online questionnaire to garner opinions. It was a far cry from the data-driven businesses that modern salon owners run today.
🙅 Generation X (Born 1965 - 1979)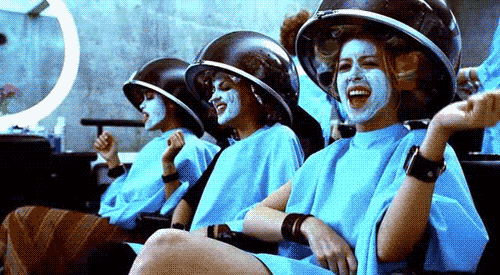 This generation are certainly more comfortable with technology than the previous generation. Coming of age through the late '80's and early '90s, they saw the evolution of computers, email and mobile phones. 'The Rachel' haircut (based on Rachel from Freinds) was the height of chic and the most requested style of women around the world.
Beauty salons saw exponential growth during the end of the 1990's, and the type of salon that was on the high street also changed. From a one-stop-shop approach, salons started to appear that just specialised in one or two treatments, such as wax or nail bars.
The advent of technology also changed how long appointments took, for example, from a manicure with regular polish with a super-long drying time, to a gel-nail treatment that was instantly ready to go, this was a time when skincare became less of a 'pamper' and more of a technology-led and results-driven science.
It was also the time that using computers and technology started to shape how businesses were run. Salon software started to appear on the market, to help businesses to manage data more efficiently. Back then it was very rudimentary, and little more than a database that held contact details and an online diary booking system that the salon receptionist could use when clients called to book their appointment. For the first time, a salon owner could easily start to segment her client base to see which treatments were the most popular or tailor special offers to lapsed clients, as CRM started to become a marketing tool that could be used by all, not just by specialist marketing agencies.
As this was the first generation to come of age with all the technical advances, this group of clients are more comfortable than their boomer elders with using online tools and social media, such as Facebook (less so TikTok) and are comfortable booking their appointments online.
Many of this generation will leave and read online reviews in the same way the previous generation relied on word of mouth from friends and family. Loyalty and integrity mean they are less flighty than younger customers, and with more disposable income, they are an important part of most salon businesses' bottom line. But personal service still matters to them, and they know what they want and expect in a way younger generations may be too polite to speak up and vocalise, meaning they aren't always the easiest of customers.
😎 Generation Y/ Millennials (Born 1980 - 1994)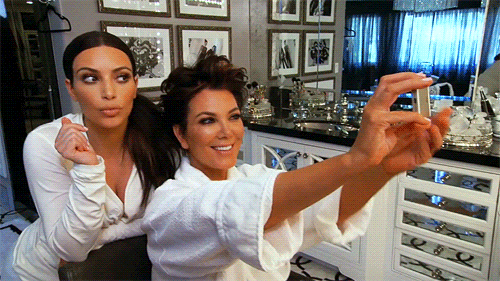 This is the generation who grew up with technology and don't remember a life before it. They don't want anything old-fashioned (unless it's retro-cool) and what they want, they want now, delivered exactly how they want it. Life is lived online. Romance, business and social life are all conducted via mobile phones.
It's only really during the last 10 years when this generation came of age, that beauty salon technology also came of age. From the online booking systems that became available in the early to mid-2000s, booking apps now exist that can be custom-branded to offer everything from booking reminders to location-based offers to help fill gaps in diaries, if a client happens to be in the area at the time.
Salon loyalty programs are now also online; the days of stamps on cards are long gone. These programs have evolved from a simple discount on a treatment after multiple visits, and now can encompass treatment upgrades, bonus points for recommending a friend, and even tiered service levels for VIP customers. Loyalty is something that Millenials expect to be rewarded for - it's no longer a 'nice to have,' but a necessity.
CRM has also become more tangible, and more valuable to a business as a result. Previously, a beauty business's worth would, in part, have been valued based on the number of client cards held on a Rolodex. Now, thanks to modern salon management software, there is added value in customer data which shows how many clients actively interact with the business and the ability to model visit and spending patterns. It can put a monetary value against the worth of each individual customer, based on visits, spend, loyalty and spreading the word.
This technology step-change means that salon businesses can also be managed from anywhere - online apps make seeing a calendar, pulling client records or overseeing a day's transactions possible from anywhere in the world. Being present is no longer necessary.
Unlike previous generations, reviews are not only given online, but are often also shared as video content to followers via social media, leaving a lasting impression, rather than the word of mouth recommendations of the past. But technology enables those reviews to be shared instantly across multiple platforms by salons and for any negative criticism to be dealt with at the time - not the next day when physically in the salon.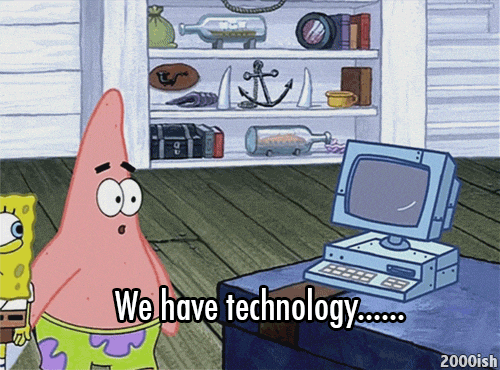 Like it or not, technology is now an integral part of any beauty salon. Modern salon management tools and software can help automate processes and enable remote working and customer service. The data these management systems deliver is of far greater value than previous generations were able to access, enabling businesses to model and target the type of customers most beneficial to them. Now, in our post-Corona society, the necessity of this technology is non-negotiable and a fundamental cornerstone of the modern beauty business. We've come a long way.