Anyone can run a beauty salon. Well, not technically anyone - it's hard work, takes commitment, and a passion for both people and the industry, but the fact is that beauty remains one of the fastest-growing business sectors out there (Source: Business Insider). It's an industry that is attractive to lots of people who, despite the challenges in the world today are getting out there and making it happen.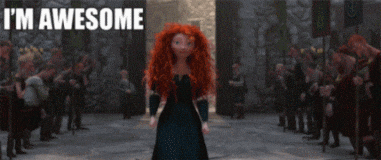 A more buoyant industry makes the world go around - now, more than ever. Whatever the world throws at us, it seems there is still an insatiable appetite for people wanting beauty treatments. However, as a salon owner, if that means there's a rival salon opening up down the street, it's less encouraging. Will there be enough clients to go around? Will it cost you business? Will you keep your staff?
Given the current climate, and the topsy-turvy world we are all now living in, things are more precarious for everyone. If you already own a salon and you've survived the lockdown and are ready to come back, you need to be prepared for challenges you'd never even contemplated a year ago.
So when it's time to restart, it's important to do it right. To be the salon that makes it through. It isn't rocket science, but common sense. Here are our five fundamentals to help ensure your business remains the success it deserves to be.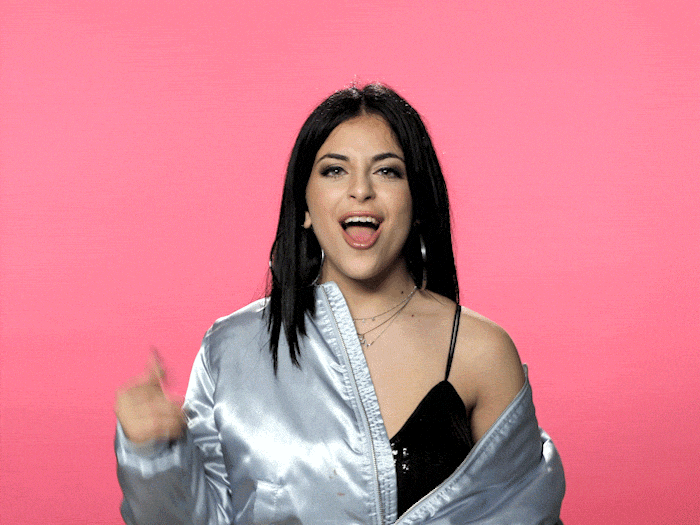 1. 💁 Deliver excellent customer service. Every. Damn. Time.
In uncertain times, many salon regulars are having to think carefully about how and where they spend their money. Your regulars may be cautiously returning, and while previously, you may have counted on them being there regularly like clockwork, one bad move now and they may either go elsewhere or just decide their treatment is an unnecessary expense they don't need right now.
Maybe the corona crisis is bringing some new faces through the door because their old place remains closed, has folded, they are concerned with the hygiene and cleanliness or their regular therapist has left and they are ready to try someplace new.
Each and every customer through your door needs to be made to feel special. Each and every time. From keeping notes about how they take their coffee or the nuances of their treatment, they need to be shown they are valued, respected and made to feel welcome from the moment they book to the moment they wave goodbye as they head out the door.
2. 🚀 Be a 21st Century Business.
Innovation is key. People develop loyalty to brands that are shown to be ahead of the curve, not behind it. That means having the latest innovations running through the heart of your business. That is everything from having a seamless online salon booking app, a chatbot that's on call 24/7 to address queries, a digital salon loyalty program (rather than a stamped card - who wants to handle extra bits of paper, post-corona?), a great salon referral program and all the accoutrements that enable people to book, pay and be rewarded for their loyalty digitally, not manually.
Yes, your client may be happy to have her vajayjay waxed right now (needs must, right?), but the more aspects of your business that can be handled digitally/remotely, the better. Loyalty and referral programmes help keep that much-needed business coming back, while online payment and loyalty keeps person-to-person contact minimised.
3. 👯👯 Have the Best Team.
It might be that since coronavirus, you've had to ratify your team size. Or maybe you're starting small, but thinking big. Either way, having the best team to build with gives you a definite competitive advantage. Your therapists not only need to work well together, but must be able to exude the salon culture in everything they do when they are with clients. They also need to work together to support one another.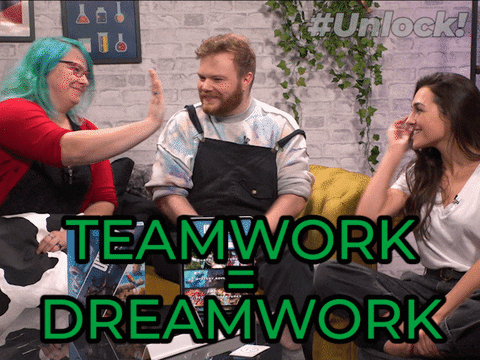 As a salon owner, there's a tricky role to play. It clearly isn't quite business as usual (yet), but your staff need to feel safe in their work environment and supported in the belief that the business is here to stay. Staff training and development programs, team building and a clear vision from the helm can keep everyone pulling together.
4. 📣 Keep the conversations going.
Be a visible voice on social media. Be honest and transparent in the way you talk to people. Right now, there are so many unknowns of what life is and how it all works that an honest voice can help to reassure people that life goes on and helps individuals to trust in you.
What the corona crisis has done is to change how people communicate. People who would never have dreamed of booking and shopping online are now doing so like it's second nature. Video chats and live streams are commonplace. Use that accelerated technology adoption to your advantage by using those tools to showcase your business and services and to keep in touch with your clients when they are out of the salon, so you remain front of mind with them.
5. 💪 Be ready to flex.
Things are constantly changing right now. Maybe another lockdown is coming, maybe there's a change in how certain processes need to be done. Make sure you lead the way of your competitors in best practice for challenging times. People will see that, respect it and remember it. Don't be the last to change because it may impact your bottom line. Put the wellbeing of your customers and your staff first - when people see that you're responsible and responsive, it helps them feel you're on their side, which builds allegiance and loyalty.
Of course, don't forget that people love a seasonal promotion or two, too! Maybe beach season is cancelled this year. So why not create an at-home beach party promo, for seasonal treatments like spray tans, manis and pedis. Prom cancelled? See if there are online prom parties taking place where you can offer makeup and pamper sessions for! These are the things that will make you stand out, instead of being a tone-deaf business who is just pretending that life is carrying on as normal. It isn't.
We don't know what the future holds for us right now. The truth is that we never really did, but nobody could have anticipated our lives changing in such a momentous way. But life has to go on.
It's for us all to define the new normal and play our part in making our business work safely, smoothly and profitably.