Customer loyalty is vital to most businesses. But it also provides a challenge. If you are running a business where your margins are tight, does offering customers coupons and discounts to keep them returning actually pay?
It's a dilemma that many business owners face. But the market for coupons and discounts continues to grow. In 2019, it was estimated that 31 billion coupons worldwide were redeemed - nearly double of the amount of coupons redeemed just a few years before in 2016.
So, if you decide that the cost to your business is too great to offer coupons, then you risk being left behind - by market trends, and, more importantly, by your customers, many of whom will happily find a similar business to yours, that does offer coupons for their loyalty.
Maybe your existing pricing needs revising before you implement a coupon marketing program - your baseline prices may need a slight uplift, or some savvy ways to increase your margins can be found to accommodate the cost of any coupons being redeemed.
But, if you are savvy about how and when you use coupons with your customers and create a strong coupon marketing plan, you can increase loyalty, build your business and encourage customers to visit you more often. This means you will also boost your profits, whilst building a more loyal customer base.
👌 When to offer coupons or gifts to the customers:
If you have decided to offer coupons to your customers, you should consider when you offer them.
It doesn't need to be every time that they visit or buy online from you. You can create a coupon marketing plan that works with your wider marketing plan to help boost sales when things are quiet and use the coupons as an opportunity to keep in touch with those customers, to keep them coming back, or even to visit more frequently!
Coupon marketing is a great opportunity to be creative with what you offer customers. Here are some ideas of when a coupon can be the perfect selling opportunity: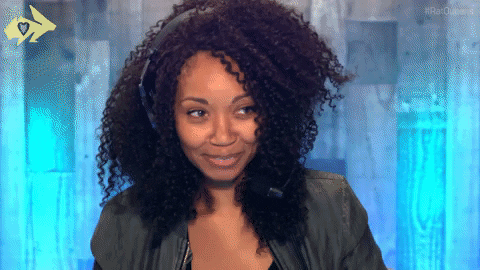 Birthdays
The 1st, 5th,10th… milestone of your customers' visits to your business
New Year
Christmas
A globally marked event, such as International Women's Day, or any locally marked celebration day you may have, or even a day that is celebrated by a particular trade, such as World Hairdressers Day!
Valentine's Day
Easter/Ramadan/Hanukkah - whatever your customers celebrate!
Independence Day (USA)
T__hanksgiving (USA)__
Black Friday/Cyber Monday
Your business anniversary
Introducing new product lines
Introducing new partners
Introducing new employees
💏 How do discounts and coupons attract customers?
Coupons and discounts needn't be given to customers for each and every visit. People can accrue points with a loyalty scheme, to redeem on whatever they like.
You can use a coupon to promote a new product or service, or give away free samples or upgrades. It doesn't always have to be a big discount or a free service of some kind to be effective.
Some ideas to consider include:
Spend X, get X% off.
This is one of the coupons and discounts that is more commonly used.
It doesn't have to be a large amount, and if this is the discount you wish to give your customers, it is worth experimenting with different amounts of discount to see what works best.
Or, you can scale the amount of discount in line with the time of year (so a smaller discount at your busiest time, and a bigger discount when you need to bring more people in).
Buy one, get one free.
This is frequently seen in supermarkets and usually comes from the retailer selling the goods for a period of time at a slightly higher price than usual, before making the offer.
This is a grat tactic if you have stock that has a short expiry date that you need to move quickly.
The downside is that customers who regularly buy that item from you will have less reason to visit if they have stocked up on a buy one, get one free deal.
Free samples.
This is great, as quite often product manufacturers will have complimentary samples for their retailers, that you can use to promote that product. It is also great when introducing new product lines, to give your customers the opportunity to try before they buy, or to switch them to a product line with a higher profit margin.
A flat, fixed discount on any product or services.
This gives customers the opportunity to choose how they spend their discount. Many customers will appreciate this, but as profit margins can be smaller on some products and services than others, it could be counter-productive to your business.
Alternatively, it could provide some very useful market research as to which products and services are the most popular, to inspire you to focus on other, similar lines in the future.
Promotions and money off on selected product lines and services.
This is a good way to help move slow-moving stock or high-value items or services that are less popular, but more profitable.
Double/Triple points promotions.
These are a great way to boost sales during slower months. It can also help to space out the number of redemptions at any one time, as quite often, customers who are part of a loyalty program will save their points up for a treat or special occasion.
This makes it a great way to even the volume of redemptions throughout the year.
Cashback promotions.
These are similar to points promotions, but give money off that can be reclaimed after purchase. The advantage is that people need to complete a form with their details, so they can be great for building customer databases. Many people will be enticed by the notion of a cashback offer, yet many will actually forget to reclaim the cashback that is being offered.
While this works well for some higher-value goods and services, it can be complicated to administer without good customer loyalty software and marketing automation software that can track and manage the process, and can require a lot of work to actually give the cashback to the customer. Smaller businesses may instead prefer to offer points promotions instead.
A flash sale/discount promotion.
Great for moving end-of-line goods or to introduce a new service, or to revive flagging revenue on a particular item. These may have limited appeal to a wider market, as people may be time-restricted or not interested in the goods or services on offer, but can be used very successfully for some FMCG's (fast-moving consumer goods).
Free shipping.
This is popular, relatively inexpensive to implement and can be easily run at any time of the year. The only downside is that with many big sites, such as Amazon, offering free shipping regardless, some people may simply expect not to pay for shipping, rather than see it as a discount of genuine value to them.
Joint promotions with partner brands.
These are great for small, local businesses whose offerings complement one another. By putting together customer information and offerings, this can help to reach new customers with a coupon program that would otherwise have not been familiar with your brand.
It is also worth speaking to suppliers, to see if any are interested in working with you to offer such a promotion.
✂ Great coupon marketing needs great coupon marketing software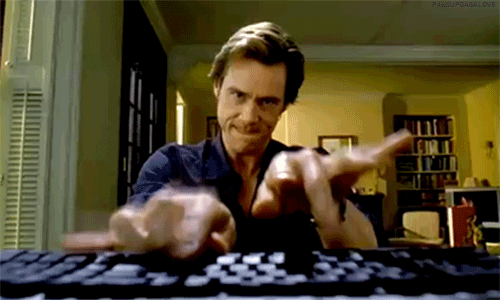 It may be worth considering offering coupons and discounts to not only your existing customers, but also to people who have never visited your business before.
Having an easy-to-sign-up-for coupon can be something that you use social media to direct people to, or can be run as an offer with a special coupon code in your marketing communications.
Using different codes can actually help you track which marketing activities have the greatest responses.
If your business is national, or even global, it may be worth considering using special coupon sites where people find deals and discounts, and running your deal there to use coupons and discounts to increase sales.
For any customer coupon or deal program, it is worth creating a calendar of times when you wish to run these programs. A successful coupon marketing plan is needed, to understand that what you are doing is well-founded and will make, and not cost you money.
Thankfully, modern marketing automation software can make these programs easy to administer and come with easy guides to show you how to set up and drive sales using coupons, requiring much less intervention than trying to implement a coupon marketing program manually.
For busy times of the year, such as national holidays like Christmas, it is fundamental to ensure that you have sufficient stock to be able to offer all your customers the deal and that people don't miss out, so forward planning is necessary. A clean and well-maintained customer database is also essential to have.
It is worth fully researching the best type of coupon and deal software for you - some will have the option of a free trial and high-quality reporting software, like RetentionForce, which will ensure you are making and not losing money by offering deals and discounts to your existing and new customers.
You may be new to coupon marketing, or you may be thinking it's time to up your game and try some new routes to offering them. By doing so, you will be giving your business an advantage that your non-coupon offering competitors may find hard to beat.